Bella Protocol Overview of the token and the DeFi project, course schedule, features, opportunities, prospects – Bella Protocol – a set of DeFi tools for fast and maximally simplified operations, similar to banking (loans, deposits, insurance). The creators aim to eliminate the current shortcomings of many decentralized financial systems: slow speed, high fees, and a difficult-to-learn interface. Bella allows you to make an investment in one click, and then just watch the growth of assets – automated algorithms will switch between protocols themselves to find the most profitable options.
Bella is the first project launched on the Binance Launchpool platform from the Binance exchange. Tokensale starts on September 9, 2020 and will last 30 days. During this time, 5,000,000 BEL will be distributed between users (5% of the total supply).
The Bitcoinminershashrate.com editorial staff offers an overview of the Bella protocol and its BEL token.

The content of the article
Bella Protocol chart (BEL)
BEL / USTD chart on Binance:
general information
| | |
| --- | --- |
| Name | Bella Protocol |
| Ticker | BEL |
| Blockchain | Ethereum |
| Total emission | 100,000,000 BEL |
| Course on 09/17/2020 | 3,6 $ |
| Official site | https://bella.fi/ |
| Twitter | https://twitter.com/BellaProtocol |
| Medium | https://medium.com/@Bellaofficial |
| Email | contact@bella.fi |
| Exchanges | Binance, Bilaxy, BKEX |
Features and capabilities of the project
Bella protocol, according to the roadmap, will launched in Q4 2020… Active development is underway now. It aims to accelerate the mass adoption of DeFi among users. The system includes a suite of DeFi products, namely:
automated tool for making a profit;
lending protocol;
1-click deposits;
individual robot advisor and many others.
DeFi is a multi-million dollar market fueled primarily by stablecoins. However, out of the total number of cryptocurrency users, only 1% is actively involved in this area. The main reason is a complex user interface, the need to understand how smart contracts work, and high fees.
Bella is based on the 1-Click concept. The protocol aggregates information from other protocols into highly efficient revenue plans, automates everything that can be automated, therefore it is suitable for both experienced and new users. Combines DeFi and CeFi funding.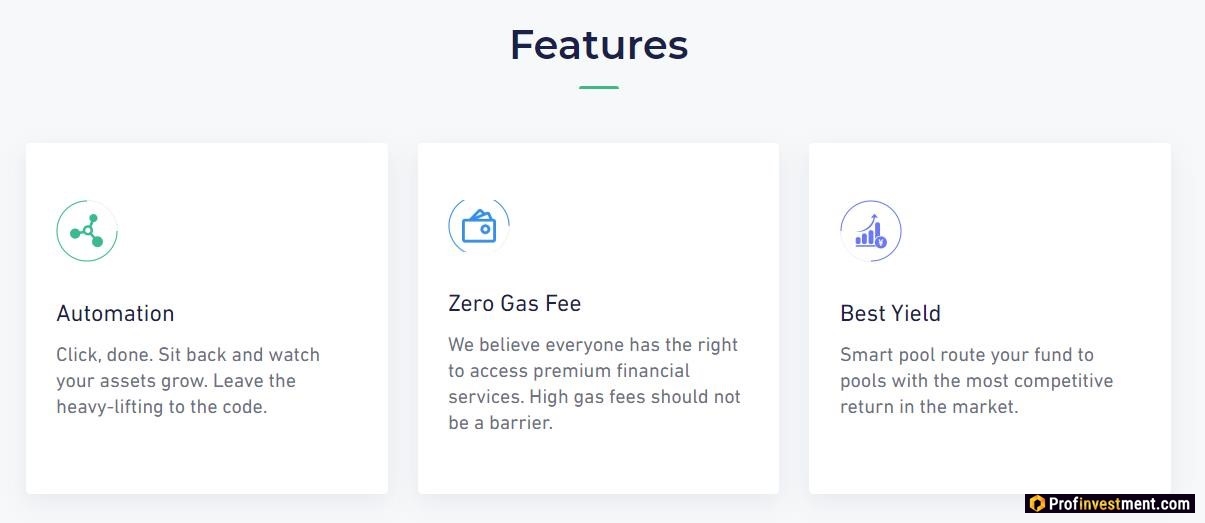 To get the best profit, the user does not need to manually switch between protocols. This happens by itself using a specially developed algorithm. The 1-Click system allows you to simply make a deposit and generate income as a result of complex arbitrage strategies. According to the developers' forecasts, such a scheme will greatly simplify the life of users and will help attract significantly more people to the DeFi sphere.
What exactly does the platform include:
Bella 1-Click. A portal that brings together all popular defi products. Zero commission for transfers.
Bella Flex Savings. Deposits with maximum yield through optimized arbitrage strategies. Supports several top cryptocurrencies and stablecoins.
Bella Lending. Flexible decentralized financial market. Contains liquidity mining, supports liquidity pool tokens. There are referral bonuses.
Bella Robo-Advisor. A bot that individually estimates the user's capital and gives automated advice on profitability.
Bella Protocol Token (BEL)
BEL is the governing governance token in the Bella ecosystem… Its total emission will be 100,000,000. It is used in almost all aspects of the ecosystem, bringing benefits to holders. Namely:
Collection of commissions. Most of the revenue from transactions and network services will go towards rewarding stakers and liquidity providers.
Staking, which helps control inflation and generate additional income.
BEL holders are offered service discounts similar to BNB on Binance. For example, with the help of tokens, you can reduce the payment for the custodian service of DeFi protocols or the percentage of the profits generated by the robot advisor.
Voting and managing an evolving ecosystem. Stakers have the ability to vote on possible product updates, parameter adjustments, or new product launches.
Bonus interest rates. For example, an investor invested 10,000 USDT in Flex Savings and earned 1,000 USDT through interest. He can transfer this earnings to USDT or leave it in BEL – in the second case, a small percentage bonus is provided.
In the future, the range of BEL use is planned to expand.
Getting BEL on Binance Launchpool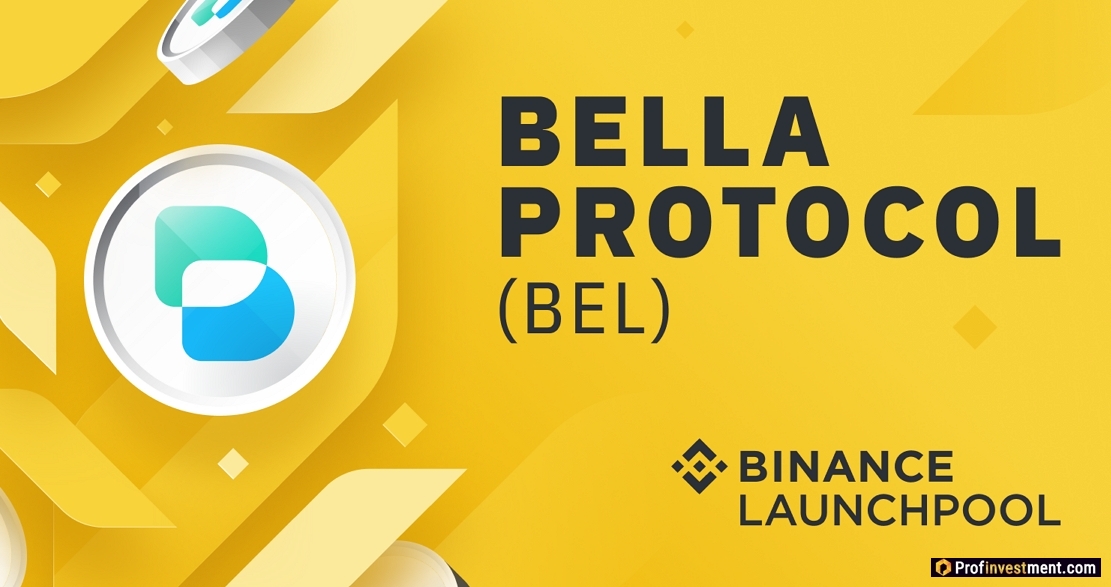 Binance Launchpool's new platform aims to expand the adoption of the DeFi space; users who have placed a deposit in a certain cryptocurrency receive a bonus tokens of defi platforms. Bella Protocol was chosen as the pioneer of this system.
Terms of the offer:
The total distribution of BEL tokens on Launchpool: 5,000,000 BEL (5% of the total issue).
A total of 100,000,000 BEL will be issued.
Posting period: from 03:00 on September 9 to 03:00 on October 9 (Moscow time).
Private Sale Price: 1 BEL = $ 0.75
Distribution conditions for staking pools:
BNB: 90% (4 500 000 BEL)
BUSD: 9% (450 000 BEL)
ARPA: 1% (50,000 BEL)
To take part in the distribution, you need to make a contribution within the designated period of time. The exchange takes snapshots of users' balances daily, after which income will be calculated based on them.
Where to store BEL
Due to the novelty of the project, the token is not yet supported by the main wallets. But it can be temporarily stored on the exchange where it was bought or received as a reward, for example, Binance.
In the future, like any ERC-20 token, BEL will be conveniently stored in the Metamask web3 wallet. To do this, install the extension, create a password, save the secret phrase. Then you need to add the token to your assets list manually, since by default only Ethereum is present in the wallet.
Where to buy, sell, trade Bella Protocol token (BEL)
BEL was listed on Binance on September 16, 2020 at 9:00 (Moscow time). From now on, you can purchase it on this exchange. For this:
Log in

in your account on the platform and go to Wallet -> Spot Wallet.
Find the BEL token in the list (using the search bar).
Click "Trade", select a trading pair. Available options: BEL / BNB, BEL / BUSD, BEL / BTC, BEL / USDT.
Go to the trading terminal and create a buy order. Binance supports both limit and market orders.
Advantages and disadvantages
Conclusion
If the Bella Protocol developers follow their stated path and keep their promises, then the project has a chance to become successful. Easy and intuitive control is what Defi-sphere is so lacking, and any innovations in this regard are perceived positively.