Cooling system
Let's start the analysis of the video card by tradition with its fans. Gigabyte Aorus RX 5700 XT is equipped with 3 massive coolers.
According to Gigabyte Windforce, the cooling system 3 is a universal solution for cooling the key components of the graphics card (the GPU VRAM itself and the MOSFET), which, according to the company, helps in stable overclocking and increases the lifespan of the card.
All 3 mentators have the same size – 95 -mm .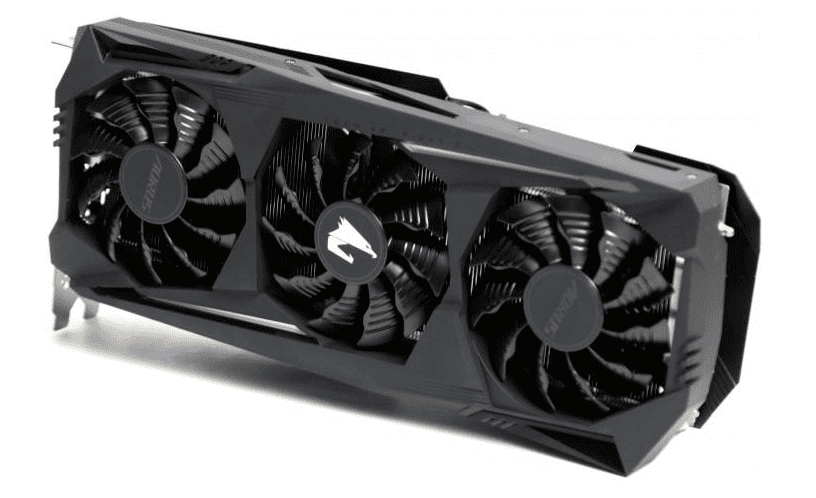 As for the dimensions of the card, it is quite large. Aorus RX 5700 XT will occupy 3 slots at once! Card dimensions: 290 x 123 x 58 mm.
As far as the length of the card is concerned, it hangs over the edge of ATX boards, which means it doesn't fit.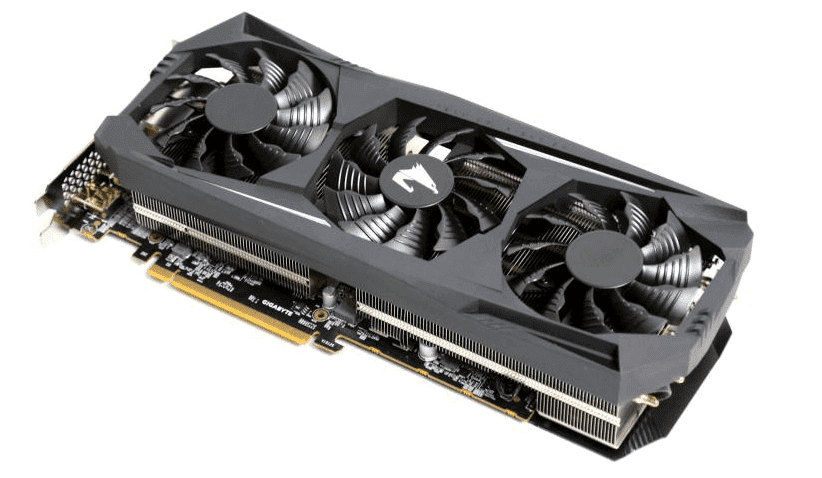 Note one more feature that is not highlighted anywhere on the package – dual BIOS, which can be pern. The BIOS switch function is pretty much self-explanatory, but unless you are an experienced user.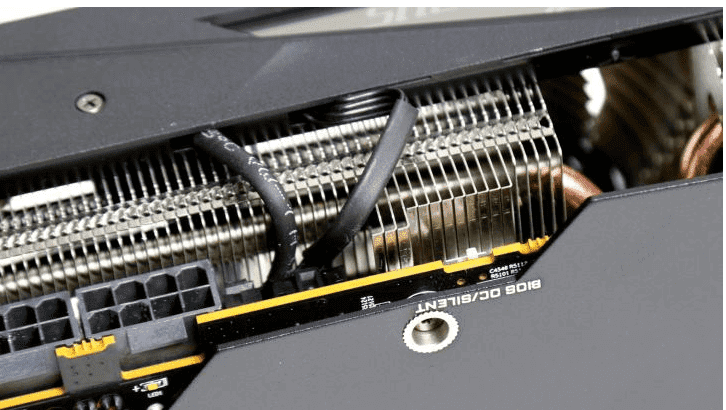 Let's move on to the backlighting of the card (RGB zone) – the card has it. On the sides of the fan, above and below, there are two RGB elements.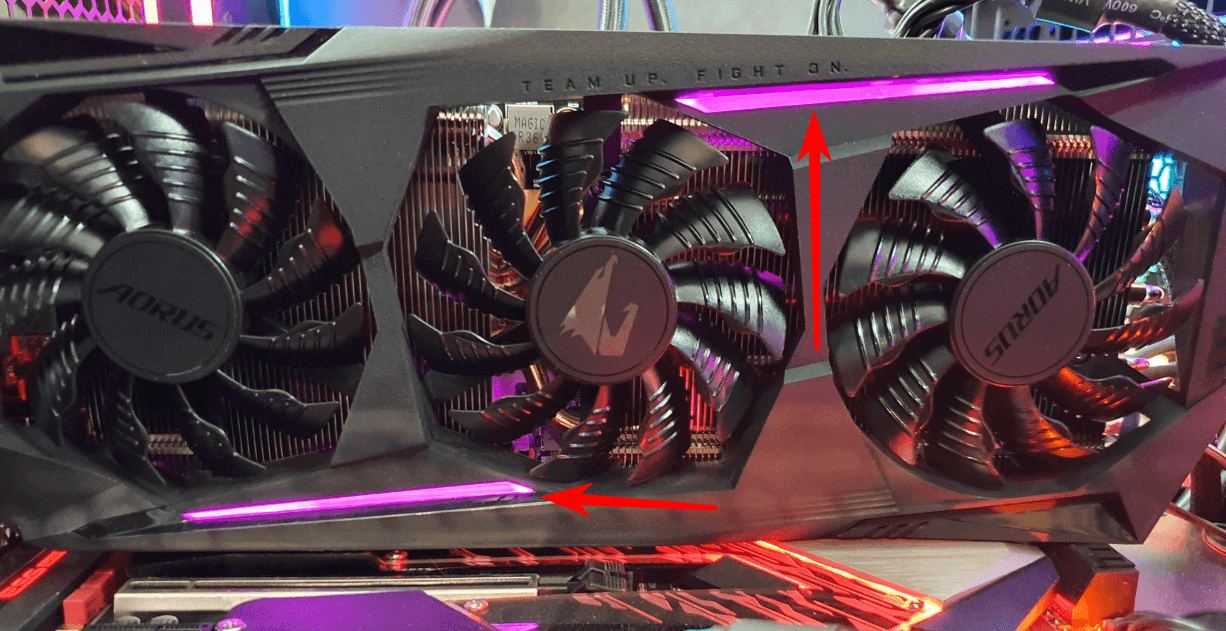 There are two more RGBs on top of the map. The first is the Aorus branding, and the second is "No Fan (Fan Stop)" when the fans are off or the card is running at low.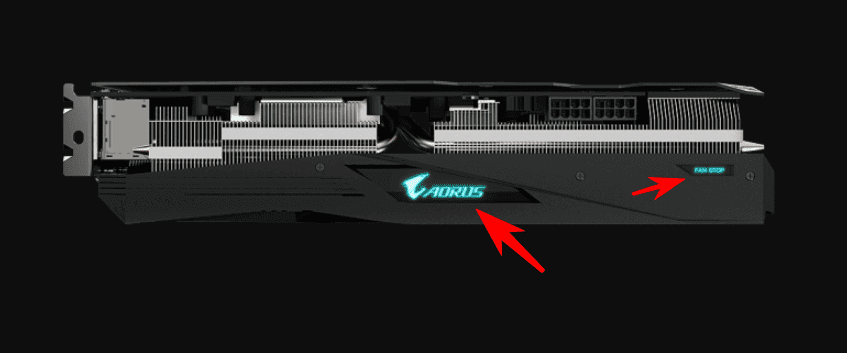 As for the casing itself, it is made of high-quality plastic. The card has no flimsy sides.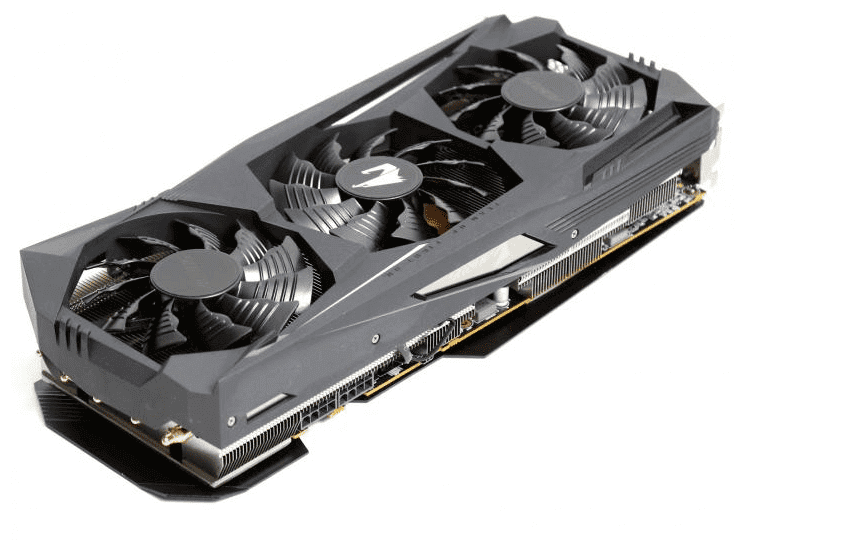 Let's move on to the back of the video card – the backplate. This model has a backplay.
Note that the backplate itself is metallic. It covers the entire back of the graphics card. The backplate is completely deaf, has no slots and cutouts (for additional air ventilation).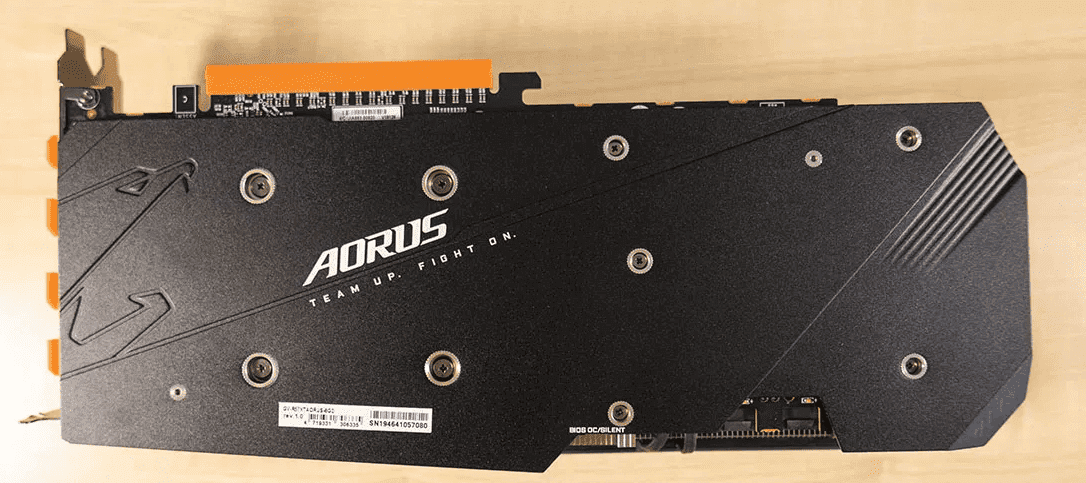 Detaching the back cover, we see that several thermal pads are glued to it, which additionally cool: the memory, GPU VRM and on the back of the PCB.
Recall that the backplate will not help dissipate heat from the back side of the board, but will provide additional rigidity and help protect the card from mechanical damage.